STAMP OUT BREAST CANCER
Since 2000, Sure Dad has participated in major walking events to raise money for breast cancer. He has raised over $330,000 in total to combat this dreadful disease, and currently is sponsored for over $45,000 per event. His crazy and lovable cousin Hayda succumbed to breast cancer when she was in the prime of her life. Sure Dad fundraises for the cause each year to remember Hayda and countless others affected by breast cancer. For many years he walked in the now discontinued 2-day, 39-mile Avon Walk for Breast Cancer in Washington, DC.
This year Sure Dad will take part in the Susan G. Komen 3-Day in San Diego, California, a 60-mile walk spread over three days through charming seaside neighborhoods and along picturesque beaches, with inspiring views of the ocean and sky. Participants have the option of camping out or staying in nearby sponsor hotels. Sure Dad has recruited numerous family members, work colleagues and friends to join him in fundraising walks over the years. Below are photos from the 2018 San Diego event.
If you are inclined to help, you can sponsor Sure Dad and boost his fundraising goals. Please send checks, payable to Susan G. Komen 3-Day, to: Sure Dad, PO Box 86, Boyds, MD 20841. You will receive a very sincere thank you in return. You will also sleep better tonight.
Or you can donate online through Sure Dad's fundraising page on the Komen website. He is listed as Lawrence Rosenblum (Sure Dad's alter ego) and the process is very easy.
Susan G. Komen sponsors additional 3-Days in several other major cities, as well as short More Than Pink Walks (formerly Race for the Cure) in dozens of locations throughout the U.S. Learn more at the Susan G. Komen Breast Cancer Foundation website, on Twitter #The3Day and #SD3Day, and with Susan G. Komen on Facebook.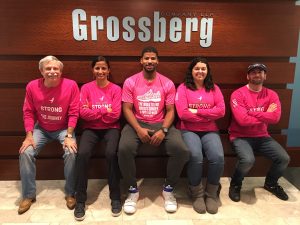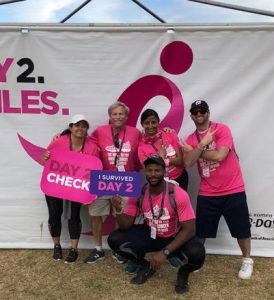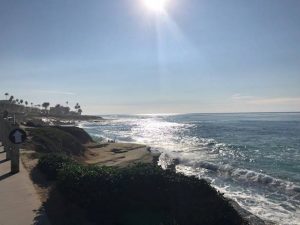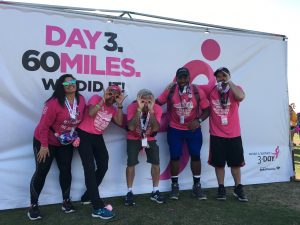 Tagged as: Breast Cancer • Susan G. Komen 3-Day®