Dream On
We all have bosses who drive us crazy. They insist on setting unrealistic deadlines and heap ridiculous demands upon us. Things like expecting us to come to work on time, to only take an hour for lunch and limiting our surfing time on the Net. The nerve of them.
What's the alternative? Well, many people aspire to be their own boss, and expect their work life to be a whole lot easier. Not so fast. It is next to impossible to eliminate bosses in our own little worlds. Consider these bosses who will always tell us what to do, whether we're self-employed, unemployed or work for someone else: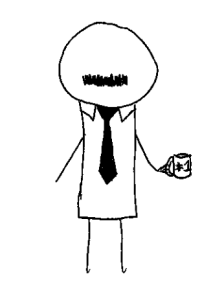 Customers/clients

Supervisors

Supervisor's supervisors

Co-workers

Employees

Baseball coaches

Mothers/Fathers

Probation officers

Bruce Springsteen (he's The Boss, get it?)

 

Children

Children's children

Wives/husbands

Ex-wives/ex-husbands

Policemen/women

Personal trainers

Lifeguards

The President

God (he's kinda the  ultimate Boss)

 
 You simply can't escape them. Still think it's panacea to own your own business? Don't get me started.
Tagged as: Bosses